PFORM PARTNERSHIPS. GENERATE LEADS. MEASURING PERFORMANCE.
LinkedIn has become the most important platform for professionals in recent years. Today, almost 700 million users worldwide use the network. LinkedIn has also made strong inroads in Germany and competes with comparable platforms.
Get free initial consultation now on 01577 499 06 12 or by email to hello@storybuzz.de.
Reach your individual target group easily and professionally.
Getting active
Address the right people – according to position, industry and other criteria.
Exploiting opportunities
Companies can present themselves professionally, whether B2B or B2C. Become an opinion leader now!
Around 62% of entrepreneurs report that they use LinkedIn. It can therefore be assumed that the popularity of LinkedIn among B2B owners and marketers is growing steadily.
LinkedIn is more social media than a pure career platform. People, but also companies, have many opportunities to share relevant content. Users spend a lot of time on the platform and interact with the content. This has several advantages. In particular, decision makers can be addressed in a targeted manner and bound to the company.
Marketing successfully
Market your products or services to a relevant audience and measure success.
Increasing customer enquiries
Use LinkedIn marketing measures to increase your customer enquiries and strengthen customer loyalty.
Placing ads
Use the Ads and Targeted Messaging and improve the effectiveness of your message.
About 62% of companies say they use LinkedIn as an important marketing channel.
Interested in social media marketing? With our tips it is easier right away…
Get a free weekly plan for your social media marketing in our first issue.
HOW DOES ADVERTISING ON LINKEDIN WORK?
To place LinkedIn advertisements, you need your own account and a company page. Only with the text ad format, a business profile is not necessarily required. A Campaign Manager account must also be set up. Of course, this also includes the deposit of a valid means of payment via a credit card. With LinkedIn's Campaign Manager you can create and publish your own advertisements. This tool lets you plan campaigns in advance, target the right audience, and show you the industry, sector of activity and career level of users who click on your ads. If you have the time and resources, this is the easiest option. There are also the Sponsored Content and Targeted Messaging and Text Ads formats.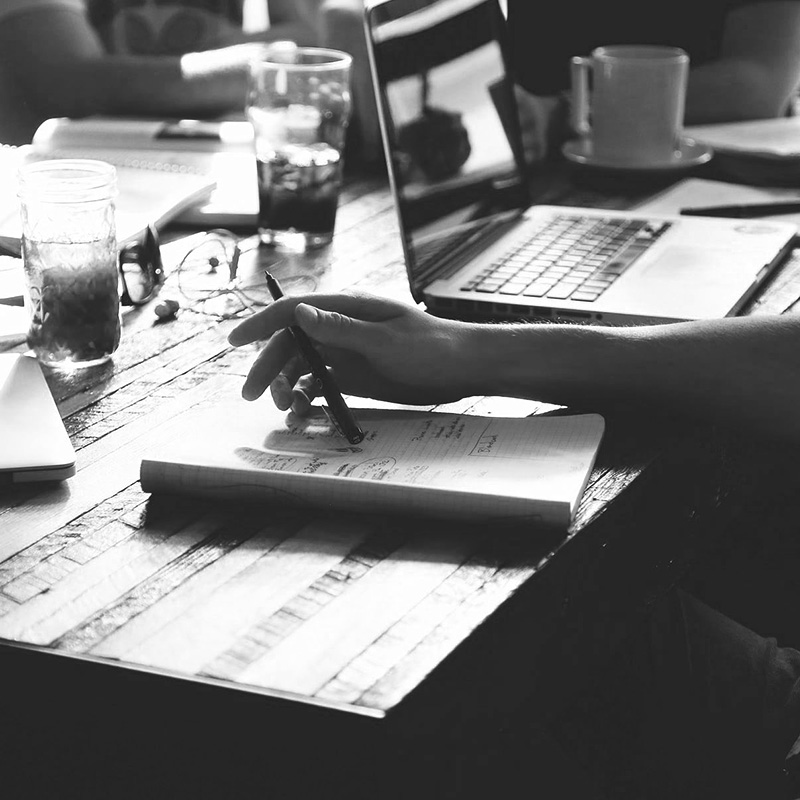 What advantages does LinkedIn-Marketing have for your company?
More reach for your content
More followers for your company website
More access and clicks on desktop computers, tablets and mobile phones
Integration of lead generation forms in ads
Sending personalised invitations to webinars and other events
Targeted advertising to the right audience
Promotion of download content such as e-books and white papers
Conversion measurement
The Campaign Manager allows you to view and analyse all the necessary key figures for the individual campaigns. In addition, social (free) KPIs such as "likes" or comments made by users based on the ad are also given. The overview shows how campaigns perform, ads can be edited, the budget can be adjusted and ads can be activated or deactivated depending on performance.
Does LinkedIn Marketing pay off?
LinkedIn is extremely exciting for companies as a B2B advertising platform. Even if – especially in contrast to Facebook – you have to be prepared for significantly higher advertising costs, the absolutely tailor-made target group targeting is particularly convincing. And this ultimately leads to extremely high-quality leads that justify the prices. We say: It is definitely worth it! 
Make the first click.
Send us your enquiry.
Generate real reach for your business, products and services – in one of the largest and most influential social networks